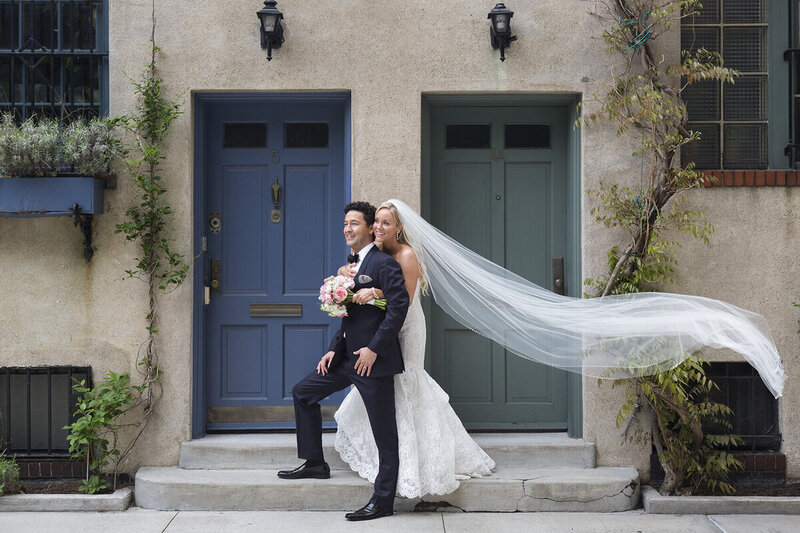 How to Choose a Wedding Photographer
There are so many things that worth of preparing before your wedding day. Since I'm a Wedding Photographer NYC, I'd like to share some thoughts from a photographer's view and cover this topic in several sub-topics.
View past work.
The first thing that comes to my mind when choosing a photographer is to view his/her past works. Photography is an art, not everyone with a camera can master it. Although, digital camera has revolutionized how photos are taken and gives more latitude for photographer to correct their mistakes after the shoot, photographers still need photographic skills and knowledge in order to capture the moments. That skills and knowledge can not be developed or acquired overnight. It takes time for a newbie to become a fully fledged artist. Regardless what the photographer states, if you do not like his/her past work, don't work with that photographer. Remember, you are going to hire someone to record maybe the most important moments in your life. You do not want to regret after seeing the wedding photos that you are not happy with. Budget enough money and take enough time to find and hire a capable photographer that matches your style and taste.

Traditionally, wedding photos are mostly done inside studios with props and setups. Photographer often gives very specific modeling instructions and advice to brides and grooms. If the subjects know how to pose correctly, it can result in great photos that are sharp and well composed. Unfortunately lots of people are camera shy and don't even know how to smile in front of a camera. Under this circumstance, posed shots may not be your best choice.
Photojournalistic wedding photography has gained its popularity during the past 15- 20 years. This photography style offers less formalized shots with much less posing requirements from the subjects. Photographer takes the shots without giving too many instructions and records raw and untarnished emotion. Sometimes, subjects don't even realize that they are photographed. I personally prefer this approach for portrait because people look best when they are under their natural state. However, this approach can cause technical constraints with photographer. As lighting is one of the most important elements of photography, photographer may not get all the preferred lighting when he/she moves around like a journalist. Photographer really needs to rely on their knowledge and equipment to get the best shots taken.
Wedding is never a natural event; therefore, hybrid style is frequently used. Hybrid style photography is a blend of staged shots with photojournalistic shots. Photographer can ask group shots to be staged while take candid photo to show emotions or story.