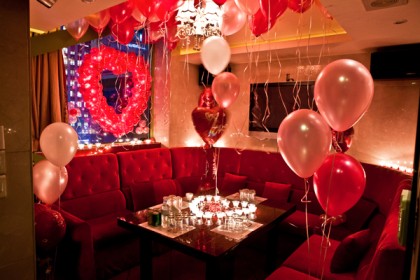 De Geschiedenis van Las Vegas
De casino stad Las Vegas werd officieel opgericht in 1905,De Geschiedenis van Las Vegas Articles maar voor die tijd woonden er natuurlijk ook al StakeOnline Casino. Las Vegas ligt in een vallei en heet daarom Las Vegas (de vallei).Een Mexicaanse handelaar ontdekte deze vallei op doorreis van Mexico naar Los Angeles. Hij was bijzonder gecharmeerd van de valleien vertelde erover aan een ieder die het maar wilde horen. Al gauw werd er een nederzetting gebouwd die fungeerde als rustplek op de postroute tussen Mexico, Salt Lake City en Los Angeles. Om die reden kwam er in 1905 ook een spoorwegstation.
De bouw van de Hoover Dam in de rivier de Colorado in de jaren dertig van de vorige eeuw lokte duizenden arbeiders uit alle windstreken naar het toen nog kleine Las Vegas. Al die mensen wilden zich in hun vrije tijd graag vermaken, dus bars, casino's en bordelen deden goede zaken. In 1935 was de dam klaar en trokken veel arbeiders weer weg. Maar toen in 1939 de Tweede Wereldoorlog uitbrak, werd de staat Nevada uitgekozen als de beste locatie voor de vliegbasis Nellis Airforce Base. De reden hiervoor was de aanwezigheid van water en goedkope energie. Deze militaire vliegbasis bracht veel werkgelegenheid met zich mee, en het inwonertal van Las Vegas begon op te lopen. Ook kwamen er steeds meer toeristen naar de stad. Er werden in die jaren dan ook in rap tempo allerlei hotels en casino's gebouwd. Achter de stadsgrenzen wel te verstaan, want men betaalde niet graag belasting.
Het eerste toplessoptreden vond plaats in 1957 in Minskey's Follies op de Las Vegas Boulevard, beter bekend als The Strip. De eerste bokswedstrijd werd er gehouden in 1960, en Elvis Presley gaf er zijn eerste grote optreden. In Las Vegas staan 18 van de 20 grootste hotels ter wereld. Deze zogenaamde megahotels annex gokpaleizen zijn meestal gebouwd rond een thema. Er zijn bijvoorbeeld hotels die sterk doen denken aan steden als Parijs, New York of Monte Carlo. Beroemde hotels zijn Bellagio, Treasure Island, Venetian en Mandalay Bay.