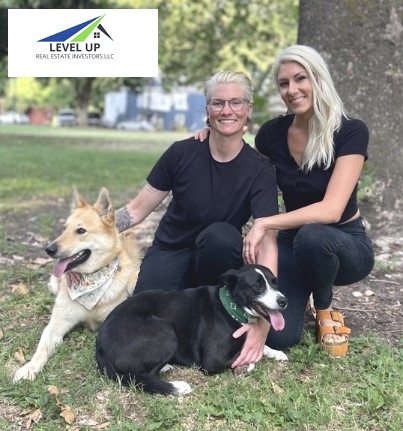 Sell Your House Fast in a Slow Real Estate Market
The time may come when you need to Buy my house fast right away. It could be for any number of reasons: The children have all grown and left the house so now you're looking to downsize. Maybe you are moving to a new home even though you still haven't sold your old home and cannot afford two mortgage payments.
A slow economy is a big challenge for any homeowner needing to sell their home. Many homes for sale are remaining on the market for much longer than expected. If your home needs some work, it could take even longer to sell your house.
Sell your house to a professional investor
If you are motivated to sell your house right away, you should consider contacting a profession home buying investor to purchase your home. A professional home buyer invests in real estate property. An investor buys homes, fixes them up, and then resells them for a profit, so they are always looking for new homes to buy. They buy homes in any shape. They buy fixer uppers and distressed properties as investments to fix up and resale later. This creates a win-win situation between you and the home buying investor. You are able to sell your home much faster than you might in the current market, and get paid right away. The investor has an opportunity to make a profit.
Reasons not to use a real estate agent
One of the first things you might consider when you need to sell your house is to hire a real estate agent. You may not feel qualified to handle selling your home all on your own, but there are a few things you should consider about using an agent. First, an agent cannot guarantee that they will able to sell your house fast, especially in a slow economy. If your home is in perfect shape and the price is considerably lower than the market value, it could sell quickly, however there is no guarantee.
There may be unexpected costs associated with hiring a real estate agent. For one thing you will be responsible for paying your agent a small percentage when you sell your home. The agent may make suggestions to help sell your house that require a financial investment. Home improvements and repairs, landscaping to increase curb appeal and staging the home with furniture and decor items. These may not be options for you if you are experiencing financial trouble and just need to sell your home as quickly as possible. In this case a real estate investor may be your best option.
Finding real estate investors
You may not get the full market value of your home when you sell to real estate investor. But you need to consider your personal circumstances and weigh the pros and cons. Are you struggling just to make your mortgage payment each month? Are you facing foreclosure and need to sell your house right way? Have you received a job offer in another state that requires you to relocate in just a couple of weeks? Real estate investors will purchase your home in any condition and close quickly with a cash payment.
Is investment real estate legitimate?
Some people believe that professional homebuyers are a scam. The truth is there are scams out there, but not every real estate investment company is a scam. Many investors are legitimate businesses able to help you if you need to sell your house fast. For many this is a much better option than damaging your credit with a foreclosure or bankruptcy. Professional homebuyers offer a quick close and fast payment for those who want to avoid the red tape associated with putting their home on the market.